1st ODI, Mohali, September 22, 2023, 01:30 PM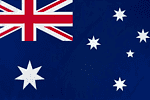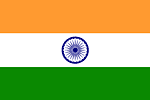 India beat Australia by 5 wickets
Best Batsmen
R
B
4S
6S
SR
Man of the Match
Mohammad Shami
Right then, that's all from the series opener. India have drawn first blood and will be hoping to wrap up the series, whereas Australia will look to pull one back. The second ODI of the three-match series will take place on Sunday, the 24th of September, at the Holkar Cricket Stadium in Indore. The first ball will be bowled at 1.30 pm IST (8.00 am GMT), but our build-up will begin much sooner. Until then, goodbye and take care!
Mohammad Shami is the Player of the Match. His five-wicket haul paved the way for an India win. He says that when the conditions are so hot, it depends on the captain and what the team needs at that point. Adds that if you are in good rhythm you want to bowl at least 4-5 overs upfront. Tells that he enjoyed the wicket of Mitchell Marsh more as it is a different feeling when you get the outside edge and control your swing nicely. Mentions that it was important to hit the right lengths and vary your pace as most of the wickets were on slower balls. Says that when you have played together for so long, you know what needs to be done. Ends by saying he enjoys it when they bowl in tandem.
India's skipper KL Rahul says that he is loving his comeback. Mentions that the commitment and intensity was pleasing to see. Shares that it was as hot and humid as Colombo and the talk was to stay committed throughout the 50 overs. Feels that it is good to see all the guys back and doing what they do best. States he went in at a tricky position and reckons that the pitch played better in the second half. On his talk with Suryakumar Yadav, he says that they had discussed playing proper cricketing shots and looking to rotate the strike.
Australian captain Pat Cummins says that he is happy that his back and it feels good to get a game in India. Adds that he is disappointed that they didn't get over the line but a few of the players batted well and some bowled well too. Tells they they should get their core team back for the third game. Says Glenn Maxwell just arrived in India. Mentions that his body feels good and he used the break to freshen up. Praises Smith on his return to the game while Warner has been in good touch. Mentions that no doubt you have one eye on the big tournament coming up but you still want to get into a good rhythm and set standards. Ends by saying they might rotate and rest a bit.
Time for the presentation ceremony...
One of the architects of India's win, Suryakumar Yadav is in for a chat. He says that he always dreamt of staying till the end and finishing when he started playing this format. Adds that he couldn't understand why he wasn't able to do well in ODIs. Tells that he was hurrying a bit and decided to take some time and try to bat deep which worked out for him. Says that he can't remember when was the last time he played so many balls without playing the sweep shot. Mentions that he enjoyed playing the straight drives and credits Chandu Pandit's school of art for that. Praises Gill for his sublime batting and also says that everyone knows about Gaikwad's class too. Credits them for the first-wicket partnership and it was important for the team. Ends by saying that he will try to bat the same way, bat deep and try to finish games in the World Cup as well.
Earlier in the game, it was India's captain KL Rahul who won the toss and inserted Australia into bat under hot and humid conditions. Mohammad Shami set the tone early for India by nipping out Mitchell Marsh in the first over. David Warner was joined by Steven Smith in the middle, and the duo found it tough to counter the early movement on offer, nor were they able to rotate the strike. Once the ball stopped moving, run-scoring became easier, which is when the two batters cashed in on the opportunity. Warner departed shortly after bringing up fifty, while Smith followed suit soon after. The visitors could never really recover from these twin blows, as they kept losing wickets at regular intervals. Thanks to vital contributions from Josh Inglis, Marcus Stoinis, and Pat Cummins, Australia were able to reach 276. For India, Mohammed Shami was the pick of the bowlers with his career-best figures of 5 for 51 from his allotted overs. Jasprit Bumrah, Ravindra Jadeja, and Ravichandran Ashwin had a wicket each to their name while Shardul Thakur was the most expensive of the lot and the drop by Shreyas Iyer off his bowling meant Thakur remained wicketless.
With dew expected to settle in and make life tough for the bowlers under lights, Australia needed early wickets to stay ahead in their target defence. It did not go according to plan for them, as pacers were unable to string dots in a fashion they would have liked. They had only themselves to blame though, as they bowled either too full or too short and were taken to the cleaners by the two Indian openers. As he has done so often, Adam Zampa broke the opening stand, which opened the floodgates for Australia. The visitors sensed an opening with three wickets, of which two were well-set openers. Their hopes were reignited with the wicket of Ishan Kishan, but they simply failed to mount the pressure on KL Rahul and Suryakumar Yadav. Towards the end, Sean Abbott did manage to see the back of Suryakumar but it was nothing more than a consolation as the writing was on the wall for Australia.
In their pursuit of 277, India were off to a solid start courtesy of the opening pair of Shubman Gill and Ruturaj Gaikwad. Gill picked up where he left off in the Asia Cup, while Gaikwad was at his sublime best in his first innings as an opener for India in ODI cricket. Both batters matched each other shot for shot and ensured that India were always ahead of the eight ball. When these two were going great guns, India were literally coasting along. However, the departure of Gaikwad triggered a mini-collapse as India slipped from a position of strength at 142-0 to 151-3. Ishan Kishan came in at the fall of the third wicket and displayed a counter-attacking brand of batting to somewhat calm down the nerves before being dismissed. KL Rahul and Suryakumar Yadav then got together and played proper cricketing shots in their process of taking the chase ahead. They were even helped by a rather defensive field set by Pat Cummins, which allowed them to rotate the strike comfortably. Suryakumar departed immediately after reaching his fifty but Rahul remained unbeaten on 58 and took his side over the line.
India go 1-0 up in the series with a rather comfortable victory! With this 5-wicket win, the Men in Blue are now Numero Uno across all formats. The openers Shubman Gill and Ruturaj Gaikwad laid a solid foundation before Suryakumar Yadav and KL Rahul finished the job for India. As far as Australia are concerned, they threw punches to hang in the game, but in the end, it was India who delivered the knockout blow, and this will feel even more special as the Men in Blue get their first win over the Aussies since 1996 at this venue.
48.4
6
SIX! KL Rahul finishes things off in style! Sean Abbott pitches this up once again and around off, KL Rahul clears his front leg away this time and connects even better to dispatch it over the long off fence for a biggie. INDIA WIN BY 5 WICKETS!
48.3
4
FOUR! FIFTY FOR RAHUL! KL-assy half-century from him and he has led from the front with another fine knock. He continues to take advantage of his good form. Sean Abbott serves this full and on off, KL Rahul stays there and lofts it over the mid off fielder for a boundary.
48.2
.
Short of a length and outside off, KL Rahul chops it down towards point.
48.1
1
On a length and on leg, angling in, Ravindra Jadeja works it towards mid on for a quick single.
In over# 48
1
1
0
1
1wd
0
1
Matthew Short 39/0(8)
47.6
1
Quicker, full and on middle, Ravindra Jadeja eases it towards long on for one.
47.5
1
Looped up, full and on off, KL Rahul swipes it on the bounce to long on for another run.
47.4
.
Flighted, full and on off, KL Rahul knocks it towards the bowler.