Match 5, Thiruvananthapuram, September 30, 2023, 02:00 PM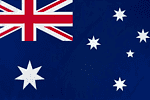 That is it! The game has been called off. It started with rain and the rain won in the end. We saw a good game though. Australia will be happy in the end. Steven Smith, Alex Carey and Cameron Green showed good signs with the bat. Smith scored an impressive fifty. However, the main player for them was Mitchell Starc who showed an all-round performance. First, came up the order to bat and remain 22 not out. Later, with the new ball swinging took Hat-trick and dismantled the Netherlands order. Colin Ackermann was the only one who stayed out and shielded the ball. That is it from this match now. Colin Ackermann was all set to take his team right till the end but the rain god had other plans. Join us for other warm-up matches. England take on Bangladesh while New Zealand will face South Africa on 2nd October, Monday at 2 pm IST (8.30 am GMT). Till then, cheers!
Update - 10.28 pm IST (4.58 pm GMT) - It has started to rain and it is raining heavily as the covers are coming from all parts. If the rain persists for a longer time, we might see the game come to an end.
14.2
1
On the pads, this is bunted behind square leg for a single.
14.1
1
Full and on middle, Ackermann makes room and works it to long on for a single.
14.1
1wd
Wide! Down the leg side, Ackermann misses his clip.
In over# 14
1
1
0
1
1lb
6
Marnus Labuschagne 27/1(4)
13.6
1
Another single as this is worked to long off.
13.5
1
Flighted on off, this is pushed to long off for one.
13.4
.
This one lands outside off and spins away. Logan van Beek prods to defend but misses.
13.3
1
Outside off, this is stroked through covers for a single.
13.2
1lb
Leg bye! Angling on the pads. Logan van Beek misses his clip and it rolls of the pads to square leg.
13.1
6
SIX! Logan van Beek had enough. Fuller and on middle, he steps down and tonks this over long on for a biggie.
12.6
.
Three dots to end the over. Short and on middle, stays low. Ackermann looks to pull but misses.
12.5
.
Outside off again, Ackermann plays it to cover.
12.4
.
On a length and outside off, Ackermann knocks it to point.
12.3
1
Outside off, this is punched to covers for a single.
12.2
1
On middle, this is hit through mid-wicket for a quick single.
12.1
4
FOUR! Short of a length and outside off, Ackermann pulls it through mid-wicket for a boundary. Hit hard.
Marnus Labuschagne 18/1(3)