Match 36, Ahmedabad, November 04, 2023, 02:00 PM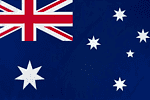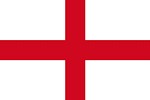 Australia beat England by 33 runs
Best Batsmen
R
B
4S
6S
SR
Man of the Match
Adam Zampa
Right then, end of a topsy-turvy Saturday, and boy oh boy, the dynamics have shifted a fair bit in the race for the semi-finals. Australia however have all but sealed a place in the final four with this victory with their Trans-Tasmanian rivals getting into a dog fight for the final playoff place after suffering a loss against Pakistan. There are still a couple of places left and still more than a week's worth of group-stage action to look forward to. For now though, the focus shifts to Kolkata as two teams who have qualified for the semis face off in a battle for supremacy. It is hosts India taking on South Africa at the Eden Gardens on Sunday, the 5th of November. That game will begin at 2 pm IST (8.30 am GMT) but you can join us a lot sooner for the build-up. Do join us then. Take care and goodbye!
Australia's skipper, Pat Cummins says that it's been great and the boys have played brilliantly after a tough start. Reckons they have got a bit better with every game but would have liked to close things out sooner. Adds that they take a lot of pride in themselves and were not happy with the start they were off to and are glad to have turned it around. On Adam Zampa, he says that he has been bowling beautifully in the last few games and that innings with the bat was special as well and it is nice to see that. On the bench strength he says that Glenn Maxwell and Mitchell Marsh will be back at some point but having others ready at his disposal is a good thing. On the dew, he says it wasn't too bad and is happy to have got the win.
Jos Buttler, the captain of England says that it is disappointing and feels like he is having the same chat after every game. Adds that there were improvements and they ended up losing by 30-odd runs. Mentions that being the captain of the side and coming to India and being on this side of things doesn't feel nice. Reckons they haven't done themselves justice and he knows how much hard work it required to get to the highest of highs and thanks everyone who has supported them through thick and thin. Adds that they bowled well and it could have been even better if they had got rid of Adam Zampa and Mitchell Starc sooner and fancied themselves to chase it down. On his dismissal, he says that it was the right shot to play and the execution was wrong and he felt like he needed to take on the game at that point and admits that his form has been the biggest concern. Ends by saying that you simply need to keep putting in the hard work.
Adam Zampa is the Player of the Match for his stellar all-round showing. Zampa says summing up the conditions was important, with the dew it was not going to be easy. Adds he was very happy with how it landed and very content with how he bowled. Adds he just wanted to stay positive and bat out till the 50th over. Mentions he is very satisfied with how he did.
The Presentation ceremony...
Earlier in the day, after inserting Australia into bat, England got a couple of early wickets to put Australia on the back foot. The middle order though came to the rescue for Australia. The platform was laid but they lost quite a few wickets towards the end and Chris Woakes had a very good outing with the ball, picking up 4 wickets. Adam Zampa however, played a really good cameo to take the side close to 290 and one has to believe, it is his spell with the ball and his knock with the bat that won Australia the game.
With the ball, Adam Zampa and Pat Cummins were really good. Both got important wickets and their economy was also brilliant. Especially Zampa who went for just 21 runs in his 10 and picked up three wickets as well. How good is that? How many times do you see such figures on a flat batting track? Brilliant! Have to say the spells by the two are what won the Aussies the game. Spare a thought for the likes of Chris Woakes and Adil Rashid who made the Aussies sweat a bit in the end but there was simply too much left to do.
The two new balls were going to be key and Australia made use of it brilliantly. They got a couple of wickets and that too big ones. Mitchell Starc was the one who got two and Josh Hazlewood kept things tight. Then there was a fightback from England courtesy Dawid Malan and Ben Stokes but Pat Cummins delivered just as the game started to drift. Adam Zampa then got rid of Jos Buttler to take Australia right back on top. Moeen Ali and Stokes did get their side back into the game but once Stokes fell, the lower order failed to do a lot and in the end, it was another good win for the Aussies.
Australia make it 5 wins in a row now and move two points clear of the traffic jam just below them. A clinical show with the ball from them. We felt 286 was slightly under par as the wicket usually gets better to bat on here and with the dew expected to come in but their highly-rated bowling attack has delivered.
48.1
W
OUT! CAUGHT! Done and dusted! Josh Hazlewood closes out proceedings and the reigning champions are officially dumped out of the tournament. A slower ball bumper around off, Adil Rashid looks to take it on but isn't under control at all and is way too early into the shot. The ball goes straight up off the top edge and the keeper Josh Inglis settles under it to take the catch. Australia win by 33 runs!
Mark Wood is the last man in for England.
47.6
W
OUT! TAKEN! Finds the man in the deep and Marcus Stoinis has done it for his side. Not the best delivery from Stoinis, another juicy full toss on the legs, begging to be punished. Chris Woakes whips it off his pads but doesn't get it off the middle of the bat. The ball goes flatand straight down the throat of Marnus Labuschagne at deep square leg and he makes no mistake. Woakes departs after putting up a fight and Australia on the verge of victory now.
47.5
.
Slower and shorter into the pitch outside off, Chris Woakes looks to cut but misses out.
47.4
1
Fuller in length again, another full toss, this time a low one, Adil Rashid slogs it away to deep mid-wicket for a single.
47.3
6
SIX! Oh, dear! Marcus Stoinis, what have you done? The ball slips out of the hands and serves a high full toss around the hips. Adil Rashid looks to dispatch it over fine leg but gets a top edge that flies over the third man fence for a biggie. The height is fine and it is not a no ball but the umpires do inform Pat Cummins about Australia being behind the over rate.
47.2
1
Full and straight, nails the yorker, Chris Woakes digs it out down toward long on for a single. Marcus Stoinis surprising everyone with the way he has started this over, pace on and full so far.
47.1
2
Goes pace on, full and on the legs, Chris Woakes flicks it past short fine leg but the man at deep square leg is able to run around and cut it off. Woakes hares back for the second.