2nd ODI, Nottingham, September 23, 2023, 03:30 PM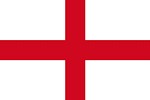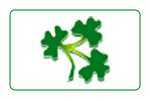 England beat Ireland by 48 runs
Probable Playing XI
England: Sam Hain, Will Jacks, Zak Crawley(c), Rehan Ahmed, Ben Duckett, Philip Salt, Jamie Smith†, Brydon Carse, Matthew Potts, George Scrimshaw, Tom Hartley.

Ireland: Andy Balbirnie, Paul Stirling(c), Harry Tector, George Dockrell, Andy McBrine, Curtis Campher, Lorcan Tucker†, Craig Young, Barry McCarthy, Mark Adair, Joshua Little.
RECENT PERFORMANCE
L

WI Won By 4 wickets (D/L method)

W

ENG Won By 6 wickets

L

WI Won By 4 wickets

W

ENG Won By 93 runs

W

ENG Won By 160 runs
L

ENG Won By 48 runs

W

IRE Won By 2 wickets

W

IRE Won By 6 wickets

W

IRE Won By 138 runs

L

SL Won By 133 runs
PLAYER PERFORMANCE
Batsmen
Philip Salt
BAT SR: 101.1 | BAT AVG: 18.2
Neutral
Ben Duckett
BAT SR: 0 | BAT AVG: 0
None
Zak Crawley
BAT SR: 0 | BAT AVG: 0
None
Sam Hain
BAT SR: 0 | BAT AVG: 0
None
Bowlers
Brydon Carse
BOWL SR: 0 | BOWL AVG: 0
None
Matthew Potts
BOWL SR: 0 | BOWL AVG: 0
None
George Scrimshaw
BOWL SR: 0 | BOWL AVG: 0
None
Tom Hartley
BOWL SR: 0 | BOWL AVG: 0
None
Batsmen
Paul Stirling
BAT SR: 98.1 | BAT AVG: 35.3
Very Good
Curtis Campher
BAT SR: 101 | BAT AVG: 32.9
Very Good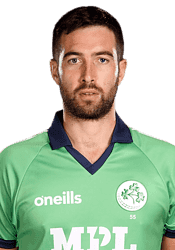 Andy Balbirnie
BAT SR: 67.9 | BAT AVG: 26.3
Bad
Lorcan Tucker
BAT SR: 104.2 | BAT AVG: 22.2
Neutral
Harry Tector
BAT SR: 96.6 | BAT AVG: 42.1
Neutral
Bowlers
Mark Adair
BOWL SR: 25.7 | BOWL AVG: 24.4
Very Good
Joshua Little
BOWL SR: 33.3 | BOWL AVG: 35.8
Bad
Barry McCarthy
BOWL SR: 0 | BOWL AVG: 0
None
Craig Young
BOWL SR: 0 | BOWL AVG: 0
None
Man of the Match
Will Jacks
Right then, that is it from this 2nd ODI where England has registered a dominating win over the Irish and took the lead in the series. However, it is all to play for in the 3rd ODI as the hosts will want to seal the series while the visitors still have a chance to end it on level terms as the first game was washed out. The third ODI will be played on 26th September, Tuesday at 5 pm IST (11.30 am GMT), but as you know you can join us early for all the build-up to that game. Until then, cheers and goodbye!
England's captain Zak Crawley says that they had a couple of standout performances with the bat and the ball and also mentions that they were about par. He adds that they got a good score and were brave in the bowling department. He is really impressed with the way George Scrimshaw bounced back. He also credits the spinners as they bowled well. Ends by saying that it was good to give the debutants some experience.
Irish skipper Paul Stirling says that they just couldn't turn up in the first half hour. Mentions that the wicket was not that tough and feels that 330 was a par score. Shares that the energy levels should be up in the next game. Reckons that they were on top for a few moments. Ends by saying that George Dockrell had a good game with both bat and ball.
Will Jacks is the Player of the Match for his brilliant knock of 94 runs from 88 balls. He says that they got off to a great start. Adds that once Ireland found their lengths, it was much harder to bat. Mentions that he looked to find the flow of the 50-over format. Reckons it is important to figure out the tempo. Shares that it is good to score runs and put the name forward.
Earlier in the game, after being forced to bat first, England posted a massive total on the board courtesy of a brilliant 94 from Will Jacks and a stunning 89 from Sam Hain on debut. Some good contributions from Ben Duckett and Brydon Carse also helped them reach that score. For Ireland, George Dockrell was the best bowler with three wickets while Craig Young got two scalps to his name. Joshua Little, Mark Adair, and Barry McCarthy chipped in with one each. While chasing, the Irish were in the game but once the openers were dismissed, it all went downhill. There were a few decent knocks in the middle and lower order but that was never really going to be enough here.
England, on the other hand, was really good with the ball and their catching was on point too. George Scrimshaw had a horror start to his ODI career as he bowled a few too many No Balls, but it was him who drew first blood when he nicked Andy Balbirnie, and they never really looked back since. Matthew Potts followed it up with a ripper to get rid of Paul Stirling. Scrimshaw got another one shortly after that. However, it was the Rehan Ahmed show in the middle overs as he spun a web around the Irish batters and picked up a four-for where every wicket was on a googly. Tom Hartley also bowled economically without getting a wicket. Brydon Carse picked up one as well while Scrimshaw sealed the win for them.
Ireland got off to a decent start with both Paul Stirling and Andy Balbirnie playing some good shots but the momentum shifted completely in the space of two balls as they lost both the openers. They just couldn't build any big partnerships and kept losing wickets at regular intervals which put them even more on the backfoot. Harry Tector and George Dockrell were the only batters who looked in good touch but couldn't hang around for long as they departed for 39 and 43 respectively. Barry McCarthy also scored a few runs but it was the fight that Joshua Little and Craig Young showed was something to be proud of, ultimately they fell short by 48 runs.
A good fightback from Ireland, but it just wasn't meant to be as England went 1-0 up in the series. They have managed to get a good win with a very young side and the future looks bright for them.
George Scrimshaw 66/3(8.4)
46.4
W
OUT! CAUGHT! THAT'S IT! George Scrimshaw finishes with three wickets! Bowls it in the slot, on middle and leg, Joshua Little backs away and targets the straight fence again. Gets it off the bottom part of the bat and holes out to Brydon Carse at long on who does the resy. England win by 48 runs!
46.4
1wd
WIDE! Errs in line and sprays it down leg. Wide called by the umpire.
46.3
4
FOUR! Width offered and Joshua Little accepts it gleefully! Shortish delivery, wide outside off, Joshua Little slaps it over extra cover and picks up another boundary.
46.2
1
Short delivery, at the batter, Craig Young helps it behind square on the leg side for a single.
46.1
.
Short of a length, near the tramline on off, Craig Young swings through the line but does not connect.
In over# 46
0
6
0
1wd
1
0
4
Matthew Potts 47/2(7)
45.6
.
Directs a short delivery at the chest, Joshua Little gives himself room to guide it fine but misses.
45.5
6
SIX! BANG! Powered down the ground! In the slot, angling in, on middle and leg, Joshua Little stays deep in his crease and whacks it wide of long on for a maximum.
45.4
.
In the slot, outside off, Joshua Little stays leg side of the ball and swings through the line but misses.
45.4
1wd
WIDE! Goes short but down leg, Joshua Little lets it go for a wide.