Qualifier 2, Guyana, September 23, 2023, 04:30 AM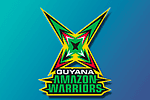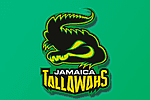 Guyana Amazon Warriors beat Jamaica Tallawahs by 81 runs
Best Batsmen
R
B
4S
6S
SR
Man of the Match
Dwaine Pretorius
Right then with the defending champions crashing out of the competition, it will be Finale between the runners-up of the last season Guyana Amazon Warriors up against the most successful team with 4 titles already under their belt in Trinbago Knight Riders on the 25th of September at 4.30 am IST (11 pm GMT, Previous day). You can join us an hour before as we will be building up for the Final game of the CPL 2023. Till then have a nice time.
Imran Tahir says that he feels really proud to lead this side into the final. Adds that every player has had a say in this journey so far and everyone has contributed in one way or the other even if they had not got the playing time. Mentions that he hasn't played a lot of cricket but he has learned a lot about keeping himself fit and it has worked wonders for him. Informs that he would like to take this opportunity to thank this amazing crowd as they have always supported him and that has helped them to be the best side of the tournament so far. Closes by saying that they are not thinking a lot about toss for the final game as that is not under their control but they have to plan accordingly against one solid opponent. Informs that there is still no update on Keemo Paul but they would love to have him back for the Finals.
Brandon King, the skipper of Jamaica Tallawahs says that they did fairly well but credits Azam Khan for his knock. Adds that they assessed the conditions and the score was not that big and could have been chased. Mentions that he is not 100% but tried his best for the team. Shares that they need to balance out things as captaincy brings a lot more but glad with the experience. Credits Imad Wasim and Mohammad Amir for their effort throughout the season and praises Shamar Springer as well.
Dwaine Pretorius the player of the match, says that they had a point to prove and they let themselves down against TKR. Adds that the boys are hungry to bring the cup home and the crowd support has been amazing. Shares that the team has believed in him and given him great plans which worked well for him. Mentions that Azam Khan deserved the award more than him so he gives it to Azam Khan. Azam says they lost wickets early and the pitch was not easy to bat. States that he backed himself to take the game on and it was about testing the nerves in the big games. Adds that he planned differently today and wanted to go down the ground which did wonders for him. Closes by saying that they play as a family and are really happy with the win.
Stay tuned for the presentation...
Earlier in the game, after being asked to bat first Guyana Amazon Warriors managed to score 182 in their quota of 20 overs. The openers couldn't contribute much but it was a solid middle-order batting performance that bailed the side out in this game. Shai Hope played a brilliant knock of 40 while Shimron Hetmyer played well for his 31 runs but it was for a blistering cameo of 54 runs in just 27 deliveries that helped the Warriors post in excess of 182 runs. Shamar Springer and Nicholson Gordon took a couple each while Mohammad Amir and Raymon Reifer ended up with a wicket each.
Bowling from the Warriors was a treat to watch as they broke the backbone of the run-chase fright from the word go. The Warriors never let any batter settle in the middle. Dwaine Pretorius was lethal to start up front and closed the day with 2 key wickets under his belt. Imran Tahir was once again the pick of the bowlers as he picked up 3 wickets while others all chipped in with a wicket each. A clinical performance with both bat and ball from the most consistent side of this edition of CPL helps them inch closer to that title they are craving for.
Coming out to chase down a mammoth total on this surface the Jamaica Tallawahs innings started off in a horrific manner with the Jamaica Tallawahs losing 4 wickets in the powerplay itself with just 32 runs on the scoreboard. Alex Hales got a start but couldn't build up on it. No batter stood up to take responsibility as the Jamaica Tallawahs kept on losing wickets at regular intervals. Imad Wasim played a good hand of 43 runs but it was too late for him to help his side over the line with no support from the other end.
The defending champions crash out of the tournament as Guyana Amazon Warriors set up another date with Trinbago Knight Riders as they are through to yet another final of the Caribbean Premier League after defeating the Jamaica Tallawahs by 81 runs.
No more participation from the injured player and there's absent hurt written against the name of Mohammad Amir.
15.2
W
OUT! BOWLED! THROUGH THE GATE! Another googly on the middle and off-stump line. Gordon has no clue how to play it as the ball crashes through the gap between the bat and pad. Imran Tahir ends with a 3-fer. Mohammad Amir will not bat for Tallawahs because of his injury and Guyana Amazon Warriors win by 81 runs and storm into the FINALS.
15.1
.
Flatter googly on off. Gordon guides it to backward point.
14.6
.
Length, outside off. Wasim looks to guide it down but gets an under edge toward the keeper. A dot to end the over.
14.5
4
FOUR! BANG! Short and wide outside off. Wasim waits on it and crunches it through backward point for a boundary.
14.4
2
Pace off again. Full and wide outside off. Wasim gets under it and lifts it to deep extra cover for a couple.
14.3
.
Slower and wider outside off, driven to sweeper cover.
14.2
.
Length, outside off. Wasim cuts it straight to backward point.
14.1
.
Hard length angling into middle and leg. Wasim charges down and slaps it into covers for none.