Final, Ahmedabad, November 19, 2023, 02:00 PM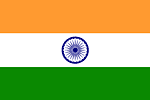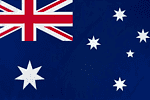 Australia beat India by 6 wickets
Best Batsmen
R
B
4S
6S
SR
Man of the Match
Travis Head
Right then, after almost two months of action-packed One Day games, Australia have run away with the crown. With a couple of losses to start the tournament, they were under the pump but this proud sporting nation has lived up to the expectations. We saw stellar individual and team performances throughout the tournament and certainly a few future stars were born right on this very stage. The old guards too showed their prowess but for a lot of the players, this was their last shot at glory. In the end, it was a glorious night in Ahmedabad and the team from down under lifted their record-shattering sixth World Cup title. That is it from us and we hope that all of you enjoyed our coverage of the whole tournament. With the conclusion of the World Cup, normalcy resumes and it's bilateral series and other tournaments. You can switch tabs and keep an eye on the latest cricketing action. Until next time, take care and goodbye!
The honorable Prime Minister of India walks alongside the deputy Prime Minister of Australia and it will be the Indian Prime Minister to hand over the coveted World Cup trophy to Pat Cummins and fireworks blow up all over the stadium and now, the whole team joins Cummins on the podium to post with the World Title. The rejoicing faces of the Aussie players show what it means to them.
Pat Cummins, the victorious skipper of Australia says that he thinks they saved the best for the last. Adds that they have been batting first pretty much the whole tournament and they thought it was a good night to chase. Tells that they boys were fantastic they got an ageing side but everyone is still giving everything on the field. Says they thought 300 might have been tough but achievable on this wicket but it was stunning effort  to restrict them to 240. Praises Marnus Labuschagne for his knock and Travis Head did what he does in the big games. Further adds that that the selectors backed them and the risk paid off. Mentions that you got to go and win the World Cup you can't wait for it. Ends by saying it was a special night and this year will be remembered for a long time as they are in top of the mountain.
The players of the buoyant Australian team now come up to collect their winning medals.
Rohit Sharma, the captain of India says that the result hasn't gone their way and they weren't good enough in the game but is very proud of the team and the way they have played. Adds that they were 20-30 runs short and when KL Rahul and Virat Kohli were batting, they had a chat and they needed to bat through but Australia were able to get that big partnership and clinch the win. Mentions that when you have 240 on the board, you need early wickets but credit to Travis Head and Marnus Labuschagne for the way they played and it was slightly better to bat under the lights. Adds that they knew under lights, it would be slightly better and with another wicket after the first three, things could have been different.
The runners-up, players of India now come up one by one and collect their medals.
Virat Kohli is the PLAYER OF THE TOURNAMENT for being the top-scorer and being a consistent figure in India's journey to the finals.
The officials now come up and collect their mementos...
Travis Head is the PLAYER OF THE MATCH for his title-winning knock. Head says that it's been amazing and he is just thrilled to be part of it and it is a lot better than sitting at home. Adds that he was a bit nervous initially but Marnus and him were able to soak up the pressure and it was an amazing partnership. Praises Marsh for the way he came on and took the game on. Tells that they knew the wicket would be tough and it was a great decision to bowl first. Says that batting got a bit easier as the game went on and they had the dew factor in mind as well. Further adds he couldn't imagine that catch or the hundred but it feels nice to do it in front of a big crowd. Further adds by saying it's great to join an amazing list with Ricky Ponting and Adam Gilchrist as the third Aussie to score a World Cup final ton. Ends by saying it is nice to contribute and he is looking forward to a reunion with the boys.
The Presentation ceremony...
Mitchell Marsh says it's pure elation. Adds that this has been the hardest eight weeks for him. He says it's great to be with his group. Ends by saying that winning a World Cup in India feels blood great. Mitchell Starc chimes in and says Pat Cummins was phenomenal and has been throughout the tournament with his decisions. He tells them they executed their plans perfectly and Pat Cummins also stepped up with the ball as well in the final.
David Warner says that their bowlers were fantastic. Adds that they sort of flew from the last game. Tells to bowl out India for 240 was an exceptional effort. Tells there was a bit of a nervous energy before the chase but the big partnership between Head and Marnus calmed the nerves. Ends by saying that it is an incredible comeback for Head as he got injured in South Africa, came back and scored a hundred and he did it again here.
Steven Smith says that it's incredible, the atmosphere was amazing in here. Adds that the bowlers set the tone and the fielding was great too. Praises Head for his excellent innings as he took them out of a pressure situation. Mentions it wasn't the ideal start but they always had the belief and they have a good group of players and great staff as well. Ends by saying that Australia typically plays well in these moments and this has been a pretty big year winning the World Test Championship and then this one.
Josh Hazlewood says this is huge as the challenge they have been through in the last two months is really special. Adds that winning this is very special. Tells that it was a great crowd as the Indian crowd is second to none.  Says they always had the belief that it was a perfect performance. Glenn Maxwell joins him and says that it feels great. Adds that he had to taste his own medicine. Tells Marnus soaked up the pressure nicely and Head's striking was excellent too.
Marnus Labuschagne says that this is unbelievable what they have achieved here. Add that to beating India who were 10 games unbeaten that too on home soil is a big effort from them. He says that he always had faith and it's unbelievable how everything has panned out. Says even last night, it was not sure whether he was going to play or not but he is glad they have stuck with him.
Let's now head down for a few player interviews...
Earlier in the game, Pat Cummins won the toss and opted to field first against the opinions of the pundits and eventually, Australia stuck to their plans and showed their composure against a crowd that was completely on the other side. Rohit Sharma once again gave India off to a flier but Shubman Gill seemed a bit under pressure and was sent back early. After this Sharma and Virat Kohli, two of India's most experienced batters took on the Aussie pacers and it was Glenn Maxwell who got rid of the dangerous Rohit. India were three down but Kohli yet again stitched another partnership along with KL Rahul and they steered the ship well. However, Australia made another comeback with the ball and the pacers used the slowness of the pitch expertly, picking up timely wickets throughout the first innings and held India to a fairly meager score of 240 runs. Rahul to-scored for India but they simply couldn't shift gears when needed. It was a very fast start to the chase with runs flowing and wickets tumbling but soon when the dust settled down it was Travis Head who stood at the top of the mountain and with Marnus Labuschagne to his aid, the pair completed a remarkable victory and ensured Australia clinched their sixth ODI orld Cup.
Over 100,000 people inside the stadium and more than a billion rallying behind them throughout the country and all across the globe, India have ended on a sour note and their unblemished campaign has ended in tears. They were well short with the bat but the pace duo of Jasprit Bumrah and Mohammed Shami showed their class with the ball early on and even after getting put away for a few boundaries they took three wickets inside the first Powerplay to have Australia on the ropes. However, that was as good as it got for the hosts as the spinners were ineffective and with a bit of dew setting in, the ball skidded on well and there was hardly any spin. In all fairness, they didn't bowl to their potential and let Head and Labuschagne settle in. They bowled a few too many bad balls and simply had no answer and were thoroughly beaten by a better side.
Runs on the board in the final are always a big plus but the Australian bowlers did a fantastic job of restricting a stellar Indian batting lineup to under 250 runs. It was the skipper, Pat Cummins who led from the front picking up three wickets and after a shaky start with the bat, they have been able to make a mockery of this run chase. David Warner started tentatively and was shown the exit early on with Mitchell Marsh following suit soon after. Travis Head put away a few boundaries and Steven Smith looked good at the start but was given out LBW and a missed review meant, Australia were three down for just 47 runs. Then came the stand of the tournament between Head and Marnus Labuschagne, two players one of whom wasn't even in the initial squad and the other one was injured when the tournament started. They put on 192 runs as Head rampaged his way to a sublime century and Labuschagne also ended up with a gritty fifty. Head fell with just two runs needed for the win and Glenn Maxwell finished it all off in one swift blow.
MAXWELL GETS THE WINNING RUNS AND AUSTRALIA ARE WORLD CHAMPIONS FOR A RECORD-EXTENDING SIXTH TIME! Maxwell punches the air in ecstasy and the whole dressing room is out on the pitch celebrating this resounding win. What a team, what a match and against all odds they have beaten a buoyant home side to regain the crown they lost in 2019. Stuff dreams are made of and you can never, ever write off Australia. Heartbreak for India though, they were the best team throughout the competition by a country mile but have crumbled under pressure and they will be gutted to have missed out on eternal glory.