Match 4, Guwahati, September 30, 2023, 02:00 PM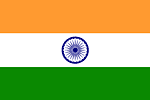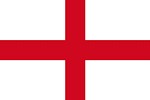 The inevitable has happened and this match has been abandoned. The rain has won here in Guwahati, it came just before the start of the game and did not show any mercy on us. India and England both will be a bit disappointed as this was a good opportunity to test themselves against quality opposition before taking the main stage. However, both teams have another warm-up game scheduled for themselves as the Englishmen take on Bangladesh on 2nd October, Monday at 2 pm IST (8.30 am GMT) while the hosts go up against Netherlands on 3rd October, Tuesday at 2 pm IST (8.30 am GMT), but you can join us early for build-up to both the games. Until then, cheers and goodbye!
UPDATE - 4.48 pm IST (11.18 am GMT) - There is no real update from the ground as the covers are still firmly in place and it is drizzling as well. The waiting game continues...However, more good news from the Asian Games as India defeated World Champions China in the Table Tennis Women's Doubles Quarter-Final and confirmed a first-ever medal in this event.
UPDATE - 3:58 pm IST (10:28 am GMT) - The cut-off time for a contest is 7:30 pm IST (2:00 pm GMT). The rain has returned and things look glum at the moment. Stay tuned for more updates.
UPDATE - 3.27 pm IST (9.57 am GMT) - We have some positive news as the rain has stopped and the dark clouds are clearing up. A huge update is coming from the Asian Games as India has beaten Pakistan in a riveting Men's team Squash Finals and clinches a historic gold medal. Stick with us here for more news.
UPDATE - 3:00 pm IST (9:30 am GMT) - The rain is still there and so are the covers. In the meantime, you can tune in to watch some of India's matches currently live at the Asian Games. India is going up against Pakistan in the Men's team Squash Finals. India is also taking on South Korea in the Men's team Semi-Finals of Badminton. Stay with us here too for more updates.
UPDATE - 2:35 pm IST (9:05 am GMT) - Some good news from the ground. The thunderstorm has settled in but it is still raining. Hope we get to see play start soon. Stay tuned for more updates.
UPDATE - 2.27 pm IST (8.57 am GMT) - The word from the England hut is that Ben Stokes and Chris Woakes have been rested for this game. Also, it is still bucketing down in Guwahati and there is some lightning as well. Things look bleak at the moment but all we can do is hope that we get to see some action. Stick with us for more news.
Oh..no! Just when we were about to get going, the rain came out of nowhere and the covers are coming on at the moment. It is absolutely pouring down now but the ground staff have done well to cover the ground quickly. Stay with us for further updates.
Mark Wood says that it is hot and that they have only been here two days but feeling the full effects of it already. A bit rainier than he expected. Adds that they have to adapt to conditions as they go and are all excited. The games are just about building up to the opening game to and he wants to be ready for that one.
Ravichandran Ashwin is up for a chat. He says that life is full of surprises and honestly he didn't think that he would be here. Adds that the trust that the management has shown and the circumstances have made it possible. Jokingly says that he told the media guy to not put him in front of the camera but when he heard DK is interviewing, he changed his mind. Mentions that all you can do is turn the ball both ways and he believes has that ability. Tells that it is all about handling pressure in these big tournaments and possibly this could be his last for India and will try to enjoy himself.
Jos Buttler says that it is great to be in India and is excited for the World Cup. He says they have had a long travel so they'll take things easy. He adds that there is a lot of experience in the team and are preparing well for this match. He mentions that he wants his players to be accustomed to the conditions.
Rohit Sharma says that they will bat first. Adds that no particular reason but it is really hot here so want to look after our bowlers and make them bowl under lights. Tells that it is a formality that they are trying to do as they have played 7-8 games with intensity. Says that they want to go through the moments and see what they can achieve while looking after the players and keeping them fresh for the first game.
India - Rohit Sharma (C), Ishan Kishan, Shubman Gill, Virat Kohli, Shreyas Iyer, KL Rahul (WK), Suryakumar Yadav, Hardik Pandya, Ravindra Jadeja, Ravichandran Ashwin, Shardul Thakur, Kuldeep Yadav, Mohammed Siraj, Mohammed Shami, Jasprit Bumrah.
England - Jonny Bairstow, Dawid Malan, Joe Root, Harry Brook, Jos Buttler (C/ WK), Liam Livingstone, Moeen Ali, Sam Curran, David Willey, Adil Rashid, Gus Atkinson, Reece Topley, Mark Wood.
TOSS - The captains are out in the middle. The coin is flipped into the air and lands in favor of India. They have elected to BAT first.
England, the defending champions have not left a single weak link in their squad. With Ben Stokes coming out of retirement the squad has gotten stronger. He will not be able to offer his bowling expertise but his batting is enough to win difficult games for the team. Harry Brook replaces Jason Roy just before the World Cup owing to his current form. With the likes of Jos Buttler, Brook, Jonny Bairstow, Dawid Malan, and Stokes at the helm of batting, this team is dangerous to any bowling line-up. Their bowling unit will comprise of Chris Woakes, Mark Wood, and David Willey. This team is also studded with experienced players and this warm up match will be a test for all of them to adapt to these conditions. It is expected to be a thrilling encounter and all players will be in their best. Sit tight as the match will began shortly. We will bring you the toss and team news soon.
India are coming into this World Cup after a very successful Asia Cup campaign and a series win against Australia at home. They have been playing this format since a few months and the players are getting back to their rhythm which is good news for the Indian fans. A last minute change in the Indian squad as Ravichandran Ashwin comes in for injured Axar Patel. This warm up match will be a good chance for India to try out all their players and confirm their playing 11 for the league stages. The top 3 are all set with Rohit, Gill and Kohli there. SKY, Ishan Kishan, Shreyas Iyer and KL Rahul will audition for the middle order. The all-rounders are Hardik Pandya and Ravindra Jadeja with a choice to be made between Shardul Thakur and Mohammed Shami. Overall it is a star-studded squad and certainly one of the favourites to win the tournament.
Hello and a very warm welcome folks. The warm up matches of the biggest tournament of the year, the Cricket World Cup 2023 have started and here the hosts, India clash against the defending champions, England.
Game number 4 of the 2023 ICC Cricket World Cup warm-up matches is upon us, which sees the host nation India take on the reigning champions England at the Barsapara Cricket Stadium in Guwahati. Undoubtedly, two of the title contenders will square off in what will be the first of the two warm-up games they are scheduled to play as preparations. India are coming off triumphs in the Asia Cup and against Australia at home and are peaking at just about the right time. The hosts were forced to make a late change to their World Cup squad, with Axar Patel unable to recover in time from a quadriceps strain. As a result, veteran off-spinner Ravichandran Ashwin has been named as his replacement on the back of an impressive showing during the ODI series against Australia. Rohit Sharma and Co. have ticked most boxes regarding form and team structure. The only point of contention for them is the middle order, with the quartet of Shreyas Iyer, KL Rahul, Ishan Kishan, and Suryakumar Yadav auditioning for three of the four spots. With the warm-up matches allowing all 15 players to feature, the two games will offer the Indian team management a good opportunity to finalise the middle order. Their top order is settled with Shubman Gill, Rohit Sharma,and Virat Kohli in their ranks. Ravindra Jadeja and Shardul Thakur have bowled decently but have underperformed with the bat and will be eager to regain batting form. Ravichandran Ashwin has been quick to get into the ODI groove and will play a key role with Kuldeep Yadav. The pace trio of Jasprit Bumrah, Mohammed Shami,and Mohammad Siraj has been sensational upfront and will be expected to deliver the goods with the new ball. On the other hand, England completed a come-from-behind series victory against New Zealand before their second-string squad emerged victorious in the Ireland series. The Jos Buttler-led side seem to have all bases covered, and it will not be a surprise if they go all the way and defend the title. Having come out of retirement, Ben Stokes may not bowl, but he is performing with the bat as if he never left. Before the New Zealand series, Jason Roy was all but certain to open at the World Cup, but the back injury came at the most inopportune time for him. Harry Brook's impactful performances against New Zealand meant that Roy had to make way for Brook in the World Cup squad. Also, Dawid Malan has emerged as an opening option and will pair at the top alongside Jonny Bairstow. There will be no shortage of experience in the middle order, with Joe Root, Ben Stokes, Jos Buttler, and Moeen Ali in the ranks. The injured Jofra Archer has been named as a reserve, in which case Mark Wood will have to come good with his raw pace. Chris Woakes will lead the pace attack, and they also have David Willey and Reece Topley as other seaming options. With the pitches expected to detoriate later in the competition, experienced leggie Adil Rashid will be a vital cog in the English setup. All in all, we have a potential cracker of a game in store for us. Who are you backing to come out on top?