1st Semi-Final, Mumbai, November 15, 2023, 02:00 PM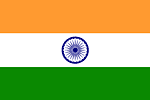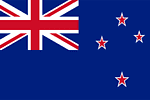 India beat New Zealand by 70 runs
Best Batsmen
R
B
4S
6S
SR
Man of the Match
Mohammed Shami
Right then, we have reached the end of the first semifinal and it is India who are the first team to make it through to the grand finale on Sunday up in Ahmedabad. Before we get too ahead of ourselves, there is another semifinal to go and that is between teams who have a bit of a history in World Cups, especially at this very stage of the competition. It will be Australia taking on South Africa at the iconic Eden Gardens in Kolkata on Thursday, the 16th of November. That game will begin at 2 pm IST (8.30 am GMT) but as usual, our build-up will begin a lot sooner. Do join us then. Take care and goodbye!
The Indian skipper, Rohit Sharma says that he has played a lot of cricket at this ground and any target is chasable. Adds that you cannot relax and get the job done as quickly as possible. Tells that they knew there would be some partnerships and pressure and they just had to stay collected. Mentions that they were a bit sloppy in the field but these things are bound to happen and they didn't take the chances early on but got better. Credits New Zealand for their batting as they were brilliant in the chase and the crowd was silent at one point, and they needed one magical moment which Mohammed Shami provided. Praises his batters and says that Shreyas Iyer and Shubman Gill were excellent while Kohli was exceptional with that landmark innings. Further adds that they tried to take the semi-final thing out of their minds and tried to do what they have done throughout the tournament.
Kane Williamson, the captain of New Zealand starts off by congratulating India and says that they have played outstandingly well and showed their class again. Adds that he is proud of the boys for staying in the game but it was a really tough game to get over the line. Mentions that the effort was there with the ball but India just have world-class batters who played really well and to put on almost 400 runs is a big deal. Also says that it was tough at the start of the chase with the ball swinging around but is proud of the boys. Adds that it wasn't meant to be in this game but the crowd was fantastic, albeit slightly one-sided but it's always fantastic to be here in India. Ends by saying that as a team, there was a real commitment to the way they wanted to play and gives special mention to the likes of Rachin Ravindra and Daryl Mitchell for the way they played and is also proud of the way the bowlers bounced back after a few difficult phases.
Mohammed Shami is the Player of the Match for his magnificent seven-wicket haul, the first Indian bowler to achieve that feat in a World Cup game. He says that he was waiting for his turn and when you get a good start like he did against New Zealand in the league stages, you just go with the flow. Adds that he tries to keep it simple and doesn't focus a lot on variations and his role is to pick up wickets upfront. He says that he was disappointed with the dropped catch of Kane Williamson and he took his chance by taking the pace off and it worked out for them. Mentions that the dew did not play a factor here and that helped him to bowl the slower balls as if there was dew the option of slower one goes away. Says that they came close in 2015 and 2019 but this time he wanted to take this opportunity and try to fulfill his dream and billions of others.
The Presentation ceremony...
Earlier in the game, Rohit Sharma won the toss and opted to put runs on the board in a pressure game and the Indian batters didn't disappoint one bit. The skipper led from the front with his aggression and made sure his side got off to a fast start before getting out. Then, Shubman Gill rose up to the occasion and along with Virat Kohli added a solid stand to solidify the start. Gill had to walk back after retiring hurt but Kohli did a wonderful job of anchoring the innings. Shreyas Iyer continued his fine form from the previous three games and along with Kohli brought up another century, his second in a row and KL Rahul added the flourish toward the end. The headlines were grabbed by King Kohli who achieved his record-shattering 50th ton but it was an overall stellar display with the bat that put the hosts in the driving seat. New Zealand were under-par with the ball and apart from Mitchell Santner no one else really showed control with the experienced likes of Trent Boult and Tim Southee getting taken apart. The latter did get three wickets but was hit away for 100 runs. Coming to the chase, there was some movement early under the lights and Mohammed Shami made good use of it. The dew didn't come into play at all and India were able to do the job with the ball quite comfortably despite a heroic effort from Daryl Mitchell.
It is the same old story for New Zealand - 'so close, yet so far' and this might be the final time that this golden generation of cricketers from 'the land of the long white cloud' have a real shot of winning their maiden World Cup. They were brilliant in the first half of the tournament but then came the dip and they were defeated by the likes of India, Australia, and South Africa - all three teams who are in the semifinals. It was certainly the toughest of asks for the batters though to chase down 398 runs in a semifinal of a World Cup against the unblemished hosts but they gave it a fair crack. After losing both their openers fairly early, the duo of Daryl Mitchell and skipper Kane Williamson stepped up for their team and put on 181 runs for the third wicket. Williamson did get one reprieve with a dropped catch on 52 but couldn't make the most of it and fell for 69. A hobbling Mitchell, with a century to his name was left to fight a lone battle for a while but Glenn Phillips rekindled the Kiwi's hopes when he took apart Siraj for 20 runs. He too fell soon after and after that Mitchell simply couldn't hang around till the end. Eventually, they were bundled out for 327 runs, falling 70 runs short of the opposition's score.
With 397 runs on the board, all India needed were early wickets but Jasprit Bumrah and Mohammed Siraj couldn't conjure up much in the first five overs. It was then the decision from Rohit Sharma to bring Mohammed Shami early in the attack that worked wonders and in his first two overs, Shami got rid of both Kiwi openers. After that, the spinners came in and tried to squeeze the scoring rate but soon the Kiwis started to counter and they countered really well. Shami dropped the catch of Kane Williamson which could have been a big talking point but not much later, he came back in and sent the Kiwi skipper packing. India were always a couple of wickets away from sealing things and those wickets came in the beginning of the final 10 overs as the class of Jasprit Bumrah and Kuldeep Yadav shone through. Siraj too picked up a late wicket after being hit away for a lot of runs but it was that man again, Mohammed Shami who ended proceedings with an astonishing seven-wicket haul to seal the game for his side.
MAYHEM IN MUMBAI! The agony of Manchester has turned into the joy of Mumbai as India make it through to the World Cup final after 12 years. A sensational showing from the Men in Blue as they go 10 on the bounce and get their revenge on the Kiwis. Spare a thought for New Zealand and this bunch of cricketers though who have, in recent years, come so close to winning it all but yet again have fallen short.
48.5
W
OUT! EDGED AND GONE! Mohammed Shami finishes things off for India! He gets his seventh wicket of the match, incredible stuff from him. He serves this full again and on off, Lockie Ferguson stays there and tries to drill it but he too gets an outside edge behind where KL Rahul makes no mistake. INDIA WIN BY 70 RUNS & GOES THROUGH TO THE FINAL!
48.4
6
SIX! Lockie Ferguson shows his strength here! This is fuller and on middle, Lockie Ferguson clears his front leg away and smokes it over the deep mid-wicket fence for a biggie.
48.3
.
On a length and on middle, Lockie Ferguson steers it towards point.
Lockie Ferguson is the last man in for New Zealand.
48.2
W
OUT! CAUGHT BEHIND! NUMBER SIX FOR SHAMI! He serves this full and around middle, takes pace off this time, Tim Southee backs away to drive it away but only manages to get an outside edge behind where KL Rahul initially gets wrong-footed but dives to his right to take a fine catch. India one wicket away from the final now as Shami becomes only the second Indian bowler to pick up six wickets in a World Cup game!
48.1
1
Fuller one and on middle, Trent Boult flicks it through mid-wicket for a single
47.6
1
Pitched up and around off, Trent Boult tries to drive but gets an outside edge towards third man for a run.
Trent Boult is the next man in.