1st ODI, Mirpur, September 21, 2023, 01:30 PM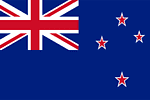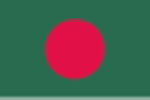 Right then, that is it from the game. It was the rain gods who came out to be victorious. The 2nd ODI between these sides will take place on Saturday, the 23rd of September. The game begins at 1.30 pm IST (8 am GMT). Do join us a bit early for the build-up as well. Until then, take care, and cheers!
Bangladesh bowlers were excellent. Mustafizur Rahman picked up a three-fer and Nasum Ahmed chipped in with two wickets. It took a while for them to break the Young-Nicholls stand but they made sure it was well done. The rest of the bowles were wicketless.
So, the inevitable has happened and the game has been CALLED OFF. The Kiwis will be happy though as they seemed to be in some trouble. They had a shaky start but Young and Nicholls steadied the ship. The former fell for 58 while Nicholls fell for just six runs shy off his half century.
Well, it is coming down pretty heavy now and chances of any kind of game looks bleak. Fingers crossed though.
It's raining again. We don't think New Zealand will bat again. To recap the innings, for New Zealand it was just about one big partnership in the middle phase. They didn't start well but Young and Henry Nicholls did well to steady the ship. However, just when they were trying to change the gears, Mustafizur Rahman came back for his second spell and broke the partnership. On the other side, the spinners got a good amount of purchase and it was Nasum Ahmed who made the most of it. He took two wickets but it was Rahman with three who made the big difference. The innings were filled with rain interruptions as well. Stay tuned.
Update - 6.29 pm IST (12.59 pm GMT) - The rain has stopped and the groundsmen are removing the covers. We should have the resumption shortly. The good thing is we haven't lost anymore overs. And, just as we type the covers are back on as the rain has arrived.
Update - 6.10 pm IST (12.40 pm GMT) - Well, it has started to rain again and the covers are back on. Let's hope it is a passing shower. Stay tuned.
Tanzim Hasan Sakib 25/0(5.4)
33.4
4
FOUR! Edged! Short and on middle, Cole McConchie looks to pull but gets a top edge over the keeper and it races to the fence.
33.3
1lb
Leg bye! Angling on the pads. Blundell misses his clip and it goes to fine leg for one.
33.2
.
Length and on middle, defended out.
33.1
1
On off, this is pushed to covers for a single.
32.6
2
Full and on middle, Blundell whips it to deep mid-wicket for a couple.
32.5
.
This is full and outside off. Blundell prods and blocks.
32.4
.
On the pads, this is tucked to square leg.
32.3
1
Outside off, this is guided to point for a single.
32.2
.
On off, this is pushed to point.
32.1
.
This one lands on middle and spins back around off. Cole McConchie looks to defend but misses.