Match 3, Hyderabad, September 29, 2023, 02:00 PM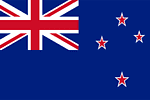 New Zealand beat Pakistan by 5 wickets
Best Batsmen
R
B
4S
6S
SR
Right then, that's all from this game. As we build up to the World Cup, the action continues on Saturday, the 30th of September, with two warm-up games lined up. India will take on England in Guwahati, whereas Australia will square off against the Netherlands in Thiruvananthapuram. Both games will begin at 2.00 pm IST (8.30 am GMT), but you can join us in advance for the build-up. See you then, cheers!
Kane Williamson is in for a chat. He says that the knee is well and he enjoyed batting out in the middle. He adds that he hoped to recover and return for the World Cup and he feels nice to be able to do that. He mentions that it was pretty good running between the wickets. He appreciates Pakistan for putting a good score on the board and adds that it is nice to compete and win as a unit. Says that there are always things to work on and feels good that the batters could get time in the middle and looks forward to the new game.
Earlier in the game, after Babar Azam won the toss and opted to put runs on the board, Pakistan were dealt twin blows in the form of the two openers. Babar Azam and Mohammad Rizwan then got together and dominated the entirety of the middle phase with a 114-run stand. Babar was dismissed on 80 but Rizwan kept going and reached his hundred before retiring out. Coming in at number 5, Saud Shakeel upped the ante through his innings and found an able alley in Agha Salman. Thanks to Shakeel's 75, Pakistan did not lose their way and were able to post a mammoth total. For New Zealand, Mitchell Santer was the pick of the bowlers with figures of 2 for 39 from his 8 overs.
As far as Pakistan are concerned, it was a game for two halves for them. With the ball, they were provided with a dream start by Hasan Ali on his return to ODI cricket. However, the rest of the bowlers were unable to capitalise on that early scalp. They bowled a bit too short consistently which allowed New Zealand to get away. Just when the game was starting to get away from them, Salman Agha gave them a glimmer of hope before Usama Mir brought them back into the game with his twin strikes. That said, Pakistan simply failed to mount pressure and had no answers to the brilliance of the Kiwi batters.
New Zealand have steamrolled their way to a victory here in Hyderabad! The Black Caps have made an absolute mockery of the target set by Pakistan. In their pursuit of 346, New Zealand were rocked early as they lost Devon Conway in the second over. Rachin Ravindra was joined by Kane Williamson and in no time the duo began to take the game by the scruff of the neck. Both batters were quick to pounce on loose deliveries and ensured that New Zealand stayed ahead in the chase. Williamson decided to retire after completing his fifty which somewhat opened one end for Pakistan. Ravindra fell four runs short of a hundred and at one point in the game, New Zealand were beginning to lose their way. The trio of Daryl Mitchell, Mark Chapman and James Neesham had other plans as they went into overdrive and through their entertaining knocks, took New Zealand over the line.
In over# 44
6
1
1wd
2nb
4
4
Hasan Ali 66/1(7.4)
43.4
6
SIX! That is the game and New Zealand won it comfortably. Hasan Ali goes full again and on off. Mark Chapman slashes hard and one hand comes off his bat. The ball sails over the long on fence all the way for a maximum to finish the game.
43.3
1
Full again outside off. Mitchell Santner drives it to deep cover for a single. A good ball on a free-hit.
43.3
1wd
Wide! Hasan Ali goes wide outside the off side. Mitchell Santner doesn't reach it and the free hit continues.
43.3
2nb
Full and on the middle. Mark Chapman digs it out to mid on and takes a single. To add on to their troubles it is a no-ball as Hasan Ali over-stepped.
43.2
4
FOUR! In the gap! On a good length, angling in, on middle, Mark Chapman clears his front leg and heaves it right between deep mid-wicket and deep square leg for four more runs.
43.1
4
FOUR! Smart batting! Low full toss, near the tramline on off, Mark Chapman opens the bat face and slices it wide of deep backward point for a boundary.
In over# 43
0
0
0W
4
1wd
0
1
Mohammad Wasim 58/1(7)
42.6
.
A half-volley at the pads, Mitchell Santner clips it nicely but straight to mid-wicket.
42.5
.
Back of a length, outside off, Mitchell Santner punches it off the back foot to point.
Mitchell Santner walks in to bat next.
42.4
W
OUT! CAUGHT! Mohammad Wasim has his first wicket but the damage has already been done! Hurls a low full toss, around off, James Neesham waits deep in his crease and tries to go over cover. Does not time it well and skies it towards extra cover where Shadab Khan does the rest. James Neesham departs after playing a good hand.
42.3
4
FOUR! Powered away! Full again, wide outside off, James Neesham frees his arms and drills it wide of extra cover for a boundary.
42.3
1wd
WIDE! Full again but down leg, James Neesham lets it go for a wide.