2nd Semi-Final, Kolkata, November 16, 2023, 02:00 PM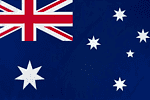 Australia beat South Africa by 3 wickets
Best Batsmen
R
B
4S
6S
SR
Man of the Match
Travis Head
45 group stage games, 2 semifinals and it all comes down to this! The two of the greatest white-ball teams in the history of cricket, India and Australia will meet in the Final of the 2023 World Cup and will end their journey just like they started - against each other. It will be a repeat of the 2003 final with India looking for their third World Cup crown and Australia looking to take their record of most ODI World Cups to six. That grand finale will take place at the 'new colosseum of cricket' - the Narendra Modi Stadium in Ahmedabad with more than 1,30,000 fans in the stadium and millions watching across the globe. That game will be played on Sunday, the 19th of November and will begin at 2 pm IST (8.30 am GMT). However, you can join us a lot sooner for the build-up. So, mark your calendars and free your schedules as this is going to be a monumental clash. Till then, take care and goodbye!
Australia's skipper Pat Cummins says that it is much easier out there than sitting in the dugout. Mentions that it was a great effort with plenty of good performances. Shares that they thought it was going to spin quite a bit and felt that high 200s could be tricky. States that he was not too upset about losing the toss due to the gloomy weather. Tells that fielding is something they talk a lot about. On Travis Head, he says that his contribution was crazy and he has the knack of finding wickets. On Josh Inglis, he says that he looked in total control against two really good spinners. Feels that it is a good thing that few of the guys have played an ODI World Cup final before and some have played the T20 World Cup final. Ends by saying that it will be special to lead the team out and it will be one of his career highlights.
Temba Bavuma, the captain of South Africa starts by congratulating Australia and says that they were for a very large part of the game, world-class. Adds that their character came through in the second half and it became a bit of a dog fight and because they lost early wickets, they always had to play catch up. Mentions that the conditions coupled with the abilities of Mitchell Starc and others, Australia bowled well and when you are 24/4 it is always going to be difficult. Says that they gained a bit of momentum with the partnership and would have liked for Heinrich Klaasen to go on for a bit longer but the way David Miller played speaks a lot not just about his abilities with the bat but his mental abilities as well. Adds that it was certainly competitive but would have liked to start better with the ball but the bowlers came into the play well and put the opposition under pressure but needed a lot more things to go their way. Mentions that they had a few difficult chances go down and a few chances falling just short but it doesn't take away from the way Australia played. On Gerald Coetzee, he says that as a young guy, he really was a warrior for them and got them back in the game and didn't want to let go of the ball and will be an asset for the future. On Quinton de Kock he says that he had an amazing tournament and would have wanted to end things on a high but will remember the fight they put in and in South Africa, he will go down as a legend
Travis Head is the Player of the Match for his quickfire fifty at the top and his exploits with the ball. Head says that it is hard to unpack all of that. Adds that he and Josh Hazlewood did not move in the last couple of hours. Mentions that they knew how it was going to play and had three or four days to think about it. Shares that the wickets have been unbelievable throughout the tournament and adds that they knew it was going to be a battle. On his fractured hand, he says that he thought he was not going to be here but feels happy to contribute for Australia. On Heinrich Klaasen's wicket, he says that he is an unbelievable player and Klaasen put him under the pump with two boundaries. Further adds that he is not sure how it got through him. States that it is important to be prepared and to be ready to roll the arm over. Feels disappointed to get out the way he did more so because it was a matchup against the left-arm spin. Ends by saying that India have an unbelievable attack and he never dreamed of being in a World Cup final against the team of the tournament so far.
The Presentation ceremony...
Earlier in the game, Temba Bavuma won a crucial toss and opted to bat first on a dry wicket but with the overcast conditions, the Australian pace attack put on a big performance early on as Mitchell Starc and Josh Hazlewood ripped through the South African top order and had them reeling at 24/4. Then came the match-turning stand between Heinrich Klaasen and David Miller worth 95 runs and at that point it looked like South Africa would get to 250. Klaasen got out at the wrong time as Travis Head picked up a couple of quick wickets but Miller put on a real show to become the first South African to score a ton in a World Cup knockout game. Adam Zampa had an off day with the ball but Pat Cummins picked up wickets at the death and ensured South Africa were bowled out for a meager total. Coming to the chase, it was fast and furious at the top but then as the dust settled it went on to become a real World Cup classic with Australia coming out on top once again.
Everyone has heard of the 'American dream' but it is the 'South African dream' that was once again broken and Quinton de Kock's last ever game for his country has ended up in a tearful and heartbreaking way. They didn't have many runs to defend and the pacers were lackluster early on, giving Australia the advantage but Aiden Markram broke the crucial opening stand and Kagiso Rabada too redeemed himself with a wicket. The spin duo of Keshav Maharaj and Tabraiz Shamsi bowled extremely well in tandem and never let Australia off the hook, eventually managing to make a dent in that middle order. With the required runs drying out, they gave it their all and Gerald Coetzee bowled his heart out, consistently bowling upwards of 145 clicks and he got the wickets of Steven Smith and Josh Inglis to give South Africa half a chance. It wasn't meant to be though as a few tough dropped chances coupled with the poor batting display was enough for them to be sent packing at the semifinal stage once again.
A chase of just 213 runs, the number that Australia scored in that famous tied semifinal of 1999, became a really bumpy one. David Warner and Travis Head recognized the occasion and broke the back of the chase with a quickfire 60-run stand in just 6.1 overs. Warner fell and Mitchell Marsh soon followed suit but Head got a crucial 62 at the top. The experienced pair of Marnus Labuschagne and Steven Smith played the Proteas spinners with respect and just about kept the scoreboard ticking but Marnus played a poor shot to allow the opposition an opening. Glenn Maxwell played his way and got out soon after and then it was an under-fire Josh Inglis who joined Smith at the crease. Two seemed to be strolling along before Smith played an uncharacteristic shot to get out. Inglis toiled hard but he too fell with still 30 or so runs required. The dynamic duo with the ball - Pat Cummins and Mitchell Starc turned heroes with the bat for Australia as they fended off a barrage of seam and spin to eventually get their team over the line.
THE MIGHTY AUSSIES FROM DOWN UNDER, STORM INTO THE FINAL! The Australian skipper fittingly hits the winning runs and takes his side into their eighth World Cup final. This game had it all and Australia were pushed on the back foot but have somehow found a way to soak up the pressure and make the World Cup final once again after the misery in the semis in 2019. 1992, 1999, 2007, 2015 and now 2023 - The Proteas have reached the semifinal stage of every alternate World Cup since 1992 but once again they have faltered and the dream of a first final remains just a dream. Australia's triumph over South Africa in the World Cup semifinal demonstrates their resilience and unwavering commitment to excellence on the global stage.
47.2
4
FOUR! THAT'S IT! Pat Cummins finishes things off with a boundary! A bit of width on offer outside off, shortish length, Pat Cummins allows the ball to come to him and angles the face of his bat perfectly to use the pace of the delivery. He guides it wide of backward point and the ball races off the practice pitches to beat the fielder at third man to his right for a boundary. Australia win by 3 wickets and march into their 8th ODI World Cup final appearance!
47.1
.
Lands it on a short of a length, at the batter from over the wicket. Pat Cummins covers the line of the ball well and stabs it down on the leg side.
46.6
.
Swing and a miss! Slows it up and bowls it around off, Mitchell Starc is tempted by the flight and has a swipe across the line. He gets beaten on the outside edge by the away turn.
46.5
.
A bit fuller this time, on off, Mitchell Starc gets a good stride in and works it towards point.
46.4
.
Pushed through, short and on off, dabbed off the back foot by Mitchell Starc towards cover.
46.3
1
Full again, on the pads, Pat Cummins looks to knock this one down the ground but hits it a bit uppishly to the right of Aiden Markram for a single.
46.2
.
Tempts the batter by offering flight, full and on middle, Pat Cummins does not take the bait and keeps it out on the leg side.
46.1
.
Pushed through, on middle, Pat Cummins prods forward and pushes it back to the bowler.