1st T20I, Dubai, August 17, 2023, 07:30 PM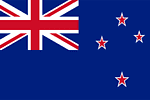 New Zealand beat United Arab Emirates by 19 runs
Best Batsmen
R
B
4S
6S
SR
Man of the Match
Tim Southee
That is it then from this game and it is New Zealand who have taken a 1-0 lead in this three-match T20I series. The next game is a crucial one for both teams as New Zealand can seal the series and United Arab Emirates on the other hand can level it all up. That game will be played on Saturday, 19 August at the very same venue in Dubai and will begin at 7.30 IST (2 pm GMT). Our build-up, however, will begin a lot sooner so, do join us then. Take care and goodbye!
New Zealand skipper, Tim Southee is the PLAYER OF THE MATCH for his five-wicket haul. Southee says that it was a good game of cricket and United Arab Emirates are a growing side that they showed in this game. Adds that the preparation was different for different personnel but they knew they were coming into play in hot conditions. Mentions that United Arab Emirates have some really good players and they are growing due to the leagues being played in this region. Adds that it is a good preparation to play in conditions that are going to be somewhat similar to those in the World Cup later in India.
Muhammad Waseem, the skipper of United Arab Emirates says that it was a big deal playing against New Zealand and they were very close to winning but just lacked a bit of experience. Adds that they had to play deep as they lost early wickets and that's where they lost the game. Mentions that he is happy with the performance and is looking forward to the next game.
The Presentation ceremony...
Earlier in the game, Muhammad Waseem won the toss and put the away side into bat and this seemed to be a brilliant decision as Junaid Siddique picked up a wicket off the very first ball. After that though, Tim Seifert went on a bit of a rampage and New Zealand seemed to cruise along but once the second wicket fell, they went into a bit of a slump. The Kiwis needed their lower order and they didn't disappoint with James Neesham getting into the twenties and then the crucial 46-run stand between Cole McConchie and Rachin Ravindra that took them over the 15-run mark. For United Arab Emirates, Basil Hameed and Zahoor Khan bowled brilliantly through the middle overs and Junaid Siddique too picked up a couple of wickets but was a bit expensive and so was Ali Naseer who went for plenty. Coming to the chase, the hosts tries their best and hung around for a long time before crumbling in the last few overs.
United Arab Emirates will feel that they have let go of a big opportunity here as for a big chunk of the chase, they seemed to have things under control. Skipper, Muhammad Waseem fell first ball and then Vriitya Aravind too got out early but the debutant Aryansh Sharma showed some flair and played a few great shots. He was well supported by Asif Khan and then Ansh Tandon as well but with wickets falling at the other end, there was just too much pressure on him. Sharma did bring up a fifty but was unable to stay on the crease for long. The hosts lost a heap of wickets in the death overs and ended up 19 runs short.
A very well-fought contest but in the end, the more experienced side, New Zealand have managed to get over the line. It is the first time they have won a T20I having scored in between 150-160 runs after 9 losses and a tie. New Zealand ended strongly with the bat in the first innings and their skipper, Tim Southee gave them a solid start with the ball as well, picking up two wickets in the first 3 overs. After that though, they found it a bit difficult to pick up wickets and the spinners seemed ineffective as well. After the halfway mark in the chase, James Neesham came on a broke the fourth wicket stand and this allowed the Kiwis back in the game. Southee too came back in and got a crucial wicket and rounded off a brilliant individual display with a five-wicket haul.
19.4
W
OUT! CAUGHT! THAT'S IT! Kyle Jamieson takes the final wicket and wraps up the game! On a length, at the stumps, Mohammed Faraazuddin goes for a wild heave across the line. Skies it high in the air towards mid-wicket where Tim Southee settles under it and does the rest. New Zealand win by 19 runs!
19.3
.
Sharp bounce! Hits the hard length, on middle, Mohammed Faraazuddin is unable to get on top of the bounce but still goes through with the bat swing. Connects with thin air.
19.2
1b
Bye! Back of a length, on off and middle, Zahoor Khan has a wild hoick across the line again. He misses and Mohammed Faraazuddin scampers across for a bye.
19.1
1
On a good length, outside off, Mohammed Faraazuddin walks across in the crease to scoop. Gets it off his gloves and the ball rolls to fine leg for a single.
In over# 19
0
0W
0
1
1
0W
Tim Southee 25/5(4)
18.6
.
On a yorker length, on middle, Zahoor Khan gets his bat down in time and jams it out down the wicket.
Zahoor Khan is the last man in for United Arab Emirates.
18.5
W
OUT! EDGED AND GONE! Tim Southee gets his fifth wicket and the champion pacer is leading New Zealand to a victory here! Serves it on a hard length, outside off, Junaid Siddique stays leg side of the ball and has a wild swing across the line. Gets a feather on it off the bottom part of the bat and Dane Cleaver makes no mistake. Only the formalities remaining now as United Arab Emirates are now 9 down.
18.4
.
Angling in, on a good length, around leg, Junaid Siddique swings through the line but connects with thin air.
18.3
1
Banged into the wicket, on middle, Mohammed Faraazuddin gets hurried on the pull and gets it to deep backward square leg for a single.
18.2
1
Fullish delivery, on leg, Junaid Siddique digs it out to long on for a single.