OVL vs MCR Live score: Oval Invincibles vs Manchester Originals Live score Final Match of The Hundred Mens Competition 2023 Live Cricket Score ball by ball Updates on CricketArroyo.com
Hello and welcome to the live Score update blog of The Hundred Mens Competition 2023 for OVL vs MCR Live Cricket Score, ball-by-ball commentary Stay connected to CricketArroyo.com.
Catch the OVL vs MCR Live Cricket Score ball by ball with quick scorecard refreshes, the latest news results, and much more.
OVL vs MCR Live Score The Hundred Mens Competition 2023 Final Match Scorecard
Final, London, August 27, 2023, 10:30 PM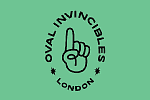 Oval Invincibles beat Manchester Originals by 14 runs
Best Batsmen
R
B
4S
6S
SR
Man of the Match
Tom Curran
Right then! Sam Billings goes to collect the trophy and joins his team to celebrate this triumph in what has been a remarkable tournament for them! That is all we have from this competition as Oval Invincibles claim their maiden title and just like in the women's tournament, the table-toppers end up us champions. Manchester Originals will want to lift themselves up and go again next season with the hopes of finally claiming the ultimate prize. The Southern Brave Women team joins and they lift their trophy up side-by-side to the Oval Invincibles to mark an end to the Hundred 2023. Hope you have enjoyed our coverage through these two exciting tournaments and we hope to see you soon. Until next time, goodbye and cheers!
Sam Billings, the skipper of Oval Invincibles expresses his delight with the team's remarkable year which included strong performances in the group stages leading to their triumphant final win. He emphasizes the joy of sharing this achievement with the entire team and the support staff, highlighting their collective efforts. He extends his gratitude to the coaches and support staff for their instrumental role in orchestrating their success on the field. He mentions that there was behind-the-scenes work done that contributed to the team's fitness and understanding of their roles. Ends by conveying his appreciation for leading such a champion team and reveals his intention to cherish the memories of this series for a long time to come.
Tom Curran is the PLAYER OF THE FINAL for his fine all-round show scoring 67 runs in 34 balls and ending with figures of 20-7-25-1. He says that it is hard to sum up his feelings. He mentions that the team has done extremely well throughout the season and they deserve the win. Adds that it was important to build a partnership as they were in a difficult situation but he is happy that he and James Neesham were able to get them out of it. Claims that the Hundred has done really well to engage with the fans and the support has been brilliant for this competition. Informs that the team environment was very good from the start and everyone enjoyed their time.
Jamie Overton is the Men's Hundred MVP. He expresses his satisfaction with his performance stating that contributing positively to the team is always a rewarding feeling. Adds that despite falling short in the final, he highlights the overall successful journey both for the team and himself. He mentions that Sam Curran has told him his desire to carry forward his current form into the upcoming international matches and emphasized his commitment to performing well for his country.
Time for the presentations...
James Neesham will share a few words as well. He says that he is feeling really good. Adds that there were a few tough moments earlier but is happy with how his team closed the game. Mentions that the talk between him and Tom Curran was to stick out there as they knew that if they got bowled out in 70 balls, they wouldn't get to a good total. Tells that it is easy to settle in a team where you are all mates and they are going to enjoy this win.
Jason Roy is up for a chat and he expresses his delight at how the tournament has unfolded for both him and his team. He highlights that the five-day break they had before the final match was good for them as they could focus on practice and mental preparation. He praises the exceptional partnership between Tom Curran and James Neesham in the final, emphasizing that cricket is truly a team sport where different players step up to take responsibility on different occasions. He acknowledges that their success was the result of a combined effort, mentioning the crucial support from the coach and officials. He concludes by underlining the team's dominance throughout the group stages and their ultimate victory in the tournament.
We have some interviews coming our way...
Manchester Originals started really well with the ball as the new ball bowlers wreaked havoc early claiming three wickets inside the Powerplay. The scoreboard read 34 for the loss of 5 wickets when Tom Curran joined James Neesham out in the middle. The two of them added 127 unbeaten runs in 65 deliveries for the sixth wicket to help their side to a fighting total of 161 runs. Tom Curran scored 67 runs in 34 balls and was the one who began the counterattack while Neesham grew into the game as he remained unbeaten on 57 off 33 deliveries. Richard Gleeson took two wickets early in the game but his last two sets went for plenty. Joshua Little, Paul Walter, and Tom Hartley chipped in with one each but they will be disappointed that they could not close the game out after taking an early advantage. They left the batters with an uphill task to climb and batting order failed to make a game out of it as they kept losing wickets at regular intervals.
Oval Invincibles had their tails up when they walked out to the middle to defend a total that Tom Curran and James Neesham had so graciously helped them achieve. They would have been a bit worried with the way the Manchester Originals openers started but it was Tom Curran who continued his remarkable game by claiming first blood. The spinners took over thereafter as Danny Briggs, Nathan Sowter, and Will Jacks picked up a wicket each in quick succession. There was a bit of a recovery from the batters but Will Jacks returned to the attack to claim his second wicket and the opponents lost half their side. Gus Atkinson took quite a pounding as he conceded 47 runs in his 20 balls and was the only bowler who had an off day. Sam Curran claimed the crucial wicket of Max Holden which more or less confirmed that the game would go in their favour. The bowlers did their job in the death overs and helped their side get over the finish line with ease.
It was a positive start for Manchester Originals in the run chase as they put on a 34-opening partnership in just 22 balls. Philip Salt was the aggressor as he scored 25 runs in 16 deliveries but perished playing one shot too many. Things took a disastrous turn as Jos Buttler who seemed to be struggling out in the middle departed followed by Wayne Madsen not too long after. Laurie Evans looked to be positive straight up but holed out in the deep with Nathan Sowter taking a remarkable catch. Max Holden tried to hold up one end but lost Paul Walter after a small partnership and they looked to be staring down a barrel of defeat. Jamie Overton provided support to Holden as he looked to fight a lone battle and take the game deep but was finally dismissed on 37 of 25 deliveries. Jamie Overton and Tom Hartley provided some fireworks towards the end and gave their fans a bit of hope but they always seemed to be well behind in the game.
OVAL INVINCIBLES ARE CHAMPIONS OF THE THIRD EDITION OF THE MEN'S HUNDRED COMPETITION! They looked done and dusted in the first half an hour of this game but have come back strong to register a comfortable 14-run victory and clinch their maiden title. Their women's side had won the first two editions of their competition but fell short this year. However, there will be a Hundred trophy going to Oval this year as well. Manchester Originals have stumbled at the final frontier once again and despite making two consecutive final appearances, they are still to lift the trophy!
100
1
THAT IS IT! Oval Invincibles have done it! Sam Curran nails another yorker, on middle, Tom Hartley digs it out towards long off for one more run. Invincibles win by 14 runs.
99
1
Back of a length and on off, Jamie Overton swats it towards long off for just one.
98
2
Jamie Overton fails to get this over the fence and it is Oval Invincibles' game now barring ant extras. This is pitched up and on off, Jamie Overton carves it towards sweeper covers for a couple of runs.
97
2
Back of a length and outside off, Jamie Overton tries to cut it but gets a top edge in front of deep point as the batters turn around for the second, the fielder throws it at the keeper's end where Sam Billings fails to collect as Overton puts in a big dive in. He has damaged his pads with that dive and will need a new one now. A slight halt! Jamie Overton need 3 sixes to tie!
96
2
Fuller one and outside off, Jamie Overton slices it towards sweeper covers where Ross Whiteley fumbles a bit and allows the second run. 21 in 4 now!
OVL vs MCR Match Detail:
Match: Oval Invincibles vs Manchester Originals
Date: 27 August 2023.
Time: 10:00 PM.
League: The Hundred Mens Competition 2023
Venue: Lord's, London ,
OVL vs MCR Preview
The Oval Invincibles and Manchester Originals will face off in the final of The Hundred 2023 on Sunday, August 27 at the Kia Oval in London. The Invincibles are the defending champions and have been the most consistent team in the competition this year, winning 9 of their 10 matches. The Originals have also had a strong season, winning 7 of their 10 matches.
The key matchup in the match will be between the Invincibles' batting and the Originals' bowling. The Invincibles have a powerful batting lineup led by Jason Roy, Sam Curran, and Moeen Ali. The Originals have a bowling attack that is led by Tom Hartley, Richard Gleeson, and Josh Little.
The Invincibles will be confident of winning the match, but the Originals will be determined to spoil their party. The match is sure to be a close and exciting contest.
OVL vs MCR Pitch Report
The M. Chinnaswamy Stadium is a batting-friendly wicket. The pitch is flat and has good pace and bounce. The short boundaries and quick outfield also make it easy for the batsmen to score runs.
OVL vs MCR Weather Report
The weather will be clean and there are no chances of rain.
OVL vs MCR Live Score & Live Streaming Guide
We provide OVL vs MCR Live Score Updates without refreshing the Page. Just Sit and watch Live Score.
Live Score for Dream 11
Live Score for Fantasy Cricket
Live Score for Fastest, accurate, and Latest Live Scorecard. Live Score updates are best for those who are using Dream 11 and other fantasy APP.
OVL vs MCR Live Scorecard Today: When and Where to Watch?
OVL vs MCR Live cricket score will be available today 27 August 2023, at 10:00 PM Live Score will be available on Cricketarroyo.com
Here is OVL vs MCR Team Squads
Oval Invincibles Squad:
 Jason Roy, Will Jacks, Tawanda Muyeye, Sam Curran, Sam Billings(w/c), James Neesham, Tom Curran, Gus Atkinson, Nathan Sowter, Heinrich Klaasen, Ross Whiteley, Graham Clark, Paul Stirling, Zak Chappell, Tom Lawes, Danny Briggs
Manchester Originals Squad:
Philip Salt, Jos Buttler(w/c), Max Holden, Laurie Evans, Wayne Madsen, Jamie Overton, Paul Walter, Calvin Harrison, Joshua Little, Zaman Khan, Richard Gleeson, Ashton Turner, Ben Raine, Tom Hartley, Josh Tongue, Tom Lammonby, Mitchell Stanley
FAQs About Live Scorecard?
Q. Which team will play today's match?
Ans. Oval Invincibles and Manchester Originals will play today.
Q. Where will today's OVL vs MCR Final Match be played?
Ans. The venue for the Final Match between Oval Invincibles and Manchester Originals is Lord's, London .
Q. What time does the OVL vs MCR Final Match start?
Ans. 10:00 PM.
Q. What time does the OVL vs MCR Final Match match start?
Ans. The Final Match between the Oval Invincibles cricket team and the Manchester Originals cricket team will begin at 10:00 PM.
Q. Which team will hit more sixes in the OVL vs MCR Final Match?
Ans. Oval Invincibles will hit more sixes in this match.
Q. What is our toss prediction of the Oval Invincibles vs Manchester Originals Match?
Ans. Oval Invincibles is our toss winner.
Q. How many sixes will be hit in today's OVL vs MCR match?
Ans. 7+ sixes will be hit in this Match.
Read More: SINW vs MMRW Live Score, 3rd Match, Myanmar Women tour of Singapore 2023, Scorecard